Congrès SOFMMOO 2018 PARIS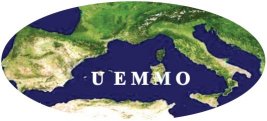 Object : Partnership for the Congrès SOFMMOO-FIMM-UEMMOO 11-12-13-14 october 2018
Dear All,
SOFMMOO organizes its National Congress on 13 and 14 October 2018 in PARIS, at the Faculty of Medicine of the Holy Fathers.
For this year, which marks the 50th anniversary of our Society's existence, we wished to associate all the learned societies working in the field of the musculoskeletal system, of which many showed great interest in the project. The goal is to expose the wealth of therapeutic possibilities in terms of affections of the musculoskeletal system, to the French and international medical profession.
Indeed, France, which is a founding member of the International Federation of Manual Medicine (FIMM), and remains a very active member of this federation, has obtained the joint organization of the Annual General Meeting of the FIMM, and an international scientific day dedicated to scientific presentations and mixed workshops (SOFMMOO-FIMM-UEMMO).
This great first, we believe, should interest all branches of medicine.
You will find attached a pre-program (already very detailed) of the two days of the SOFMMOO Congress, which will take place on October 13 and 14, 2018, with the participation of many other national companies (SFR, SIMS, SFTS, SFMES, SOFCOT, SFM ) indicated on the attached Flyer.
The full program of the 4 days (11 and 12 October: FIMM General Assembly and Joint Congress) should be finalized by the end of November at the latest.
Overall participation should be in the order of 400 or more delegates.
For this exceptional event, we hope for your support, and wish to offer you the best conditions of representation.
We are honoured to be a partner of this international and national organization. A meeting to finalize our partnership with you would be appreciated.
Hoping that you will respond favourably to our request, please accept our very fraternal greetings.
Click here to view the original letterhead...
---
Click the titles below to read...
PROGRAMME THURSDAY 11th OCTOBER 2018
PROGRAMME FRIDAY 12th OCTOBER 2018
PROGRAMME SATURDAY 13th OCTOBER 2018
PROGRAMME SUNDAY 14th OCTOBER 2018